I know many of you are probably wondering how I could possibly have time to write an article after my identity reveal with my upcoming appearance on Ellen and everything, but, as I've always said, I don't do this for me. I do this for you, the little people.
All joking aside, this is a relatively light week in the West region with the only significant action being the Sixth Street rivalry (which will be discussed here) along with Trinity/SW and the NWC tournament (which I believe are being covered in the Regional Roundup. (If they weren't before, they will be now). Expect a big, fun article next week for the Ojai, which will have a slightly different format this year, but for now let's get down to the brass tacks of the Stags attempting to seal their 87th consecutive undefeated SCIAC regular season, while the Hens are hoping to shock their cross-street rivals and pop a Pool C bubble:
CMS Power 6: 77.32. Parodi (12.95), Hull (13.54), Morkovine (13.01), Wildman (12.76), Park (12.41), Macey (12.65)
PP Power 6: 72.95. Yasgoor (13.24), Maassen (11.97), Kim (11.75), Mandic (12.06), Bello (11.82), Gearou (12.11), or something like that
How Pomona-Pitzer Can Win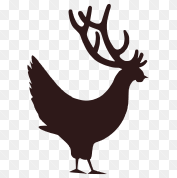 You've all probably read enough of these articles to know that I'm about to describe a Hen doubles sweep followed by two singles wins, and then I'm basically going to look at the UTR's and try to find the two most likely places where Pomona-Pitzer can come up with singles wins. Pomona-Pitzer hasn't really shown sweep-potential this year, but I know they have it in them. The twin towers of Bello-Simonides could serve anyone off the court on the right day at #1 doubles, and Maassen-Yasgoor have been lights out at #2 when they've been on the court. The Hens haven't found a consistent answer at #3 doubles, but the most likely CMS combo of Parodi/Park is a little volatile in their own way. It's feasible.
If they were to pull off the doubles sweep (which, I probably don't need to remind you, is something three teams have pulled off so far this season), their best shots at singles wins are probably #1 and #4 singles. (I know. I know. I went away from the UTR formula, but hear me out). I hardly need to explain Yasgoor. He's the top ranked singles player in the region and is riding a 10-match winning streak at #1 singles (all against top 25 teams). If you look at Mandic's record, however, you'll see a similar stretch of dominance. The junior is on a 5 match winning streak, and has lost just four matches this season (3 to top 10 teams). I am very aware that CMS is a top 10 team, and his likely opponent, Patrick Wildman, has lost just one match this season, but I'm saying there's a chance. Plus, Redlands put a brief little scare into CMS for a second before the Stags hit the NOS button, and PP might be able to do the same thing, only without the NOS.
Why Pomona-Pitzer (probably) Won't Win
Pick whatever angle you want to go at this one from. Historically, Pomona-Pitzer is the Maria Sharapova to CMS' Serena Williams. (She's an avid Blog fan, and I want to congratulate her on her pregnancy, and the Slam record, and just generally winning at life). This season, CMS already has several indirect wins over Pomona-Pitzer, and it makes logical sense that a direct win should follow. Individually, it's not at all a favorable matchup for Pomona-Pitzer, and if I'm a Hen fan, I'm a little concerned about the fact that Yasgoor hasn't played a singles match in quite a long time, and, frankly, I'm just hoping he's healthy. Chronologically, this is the time of the season when CMS' doubles lineup should be rounding into form, and I don't really envy the teams that will face them in the early rounds of NCAAs. All told, this feels like a 6-3 CMS win to me, with Pomona-Pitzer wins coming at #2 doubles, #1 singles, and #5 singles (in a 10-pointer).