Since I like to give some love to lots of teams and I cover two regions, I knew that individual team season previews just wasn't going to happen this year. For a while now I've been thinking of the best way to still give you all the coverage you want while maintaining a life beyond D3 Tennis, and I think (and hope!) these conference previews will check those boxes. What we have here is completely unprecedented in Blog history, so bear that in mind as you read.

We kick things off with a very much under-appreciated conference: the HCAC, a.k.a. Heartland Collegiate Athletic Conference. This is one of the more obscure ones I'll be previewing, but with a traditional favorite and a worthy challenger on their heels, there's no reason not to take a closer look. Let's get into it!
Location: Ohio, Indiana, Kentucky
2017 Order of Finish: 1. Rose-Hulman 2. Earlham 3. Hanover 4. Franklin 5. Anderson 6. Defiance 7. Manchester 8. Mount St. Joseph 9. Transylvania
2018 Team to beat: Rose-Hulman
Odds of winning the conference: Rose-Hulman 50%, Earlham 49%, Everyone Else 1%
Team Profiles: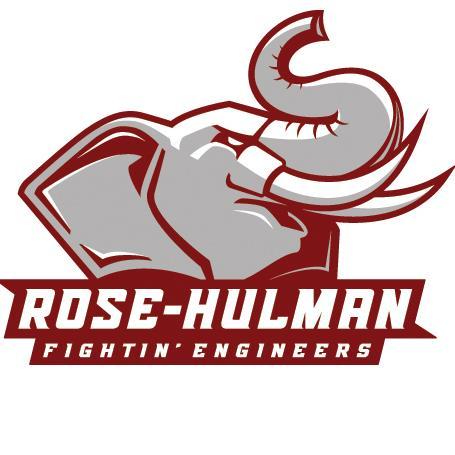 Rose-Hulman Institute of Technology
Background: Three time defending conference champion, Rose-Hulman Institute of Technology comes into 2018 on the heels of the graduation of two of the best players in team history—Georges Adam and Brandon Benedict. The duo set school win records and had an exceptional end to their senior seasons, narrowly missing a bid into NCAAs. The Fightin' Engineers should also be remembered for winning one of the 2017 matches of the year in the first round of NCAAs, when they took down Wheaton in a terrific battle that was capped with an excellent post-match victory from coach Dan Hopkins (the end is the best part).
Season Outlook: Looking ahead to 2018, it's going to be tough to come anywhere close to last year's accomplishments. Right now, there aren't any freshmen listed on their roster, and while Cam Metzger and Andre Adam (the brother of Georges) may do a decent job filling in at the top of the lineup, I'm not sure how RHIT's depth is going to look this year. UPDATE: After conferring with Heartland expert @D3Central aka Adam Van Zee, I've been informed that Rose-Hulman is bringing in a transfer from Navy named Ian Landwehr! He's an 11.47 UTR and already has a win over Robert Stroup from Case this offseason in a Men's Open. The former 5-star (as a sophomore) is obviously a bit of a wild card in his first season at Rose but all signs point to him being a big time contributor as Rose looks to win the HCAC again.
Schedule Thoughts:  I think Rose-Hulman's schedule is good considering where the team is at this year. Some key matches are going to be against Wabash and Augustana, along with their showdown with Earlham in late April. RHIT currently sits at #12 in the Central Region, and unless they pull a shocker and beat Case Western, there's really no shot for them to move up from that. I think it's a whole lot more likely that they drop into the 15-20 range. For some context, Rose-Hulman's UTR Power 6 is all the way down at 55 (though with Landwehr it's probably more like 57), while Wabash (currently ranked behind them at #13) is 62. Augustana sits at 58 and Earlham at 59, and even a team like Hanover, not considered much of a threat, is also at 55. These are just numbers, and rosters and UTRs can certainly change, but as it stands now, RHIT is going to have a tough road to make it back to NCAAs.
Key Player: I already mentioned Landwehr above, and while he is obviously going to be important, Cam Metzger will be as well. Seniors were so key to Rose's success last year, and I think Metzger is capable of filling that role this year. He's had some good wins during his career and played a formidable #3 last spring, and if he can make the jump up to #1 or #2 with some success while also proving to be a leader off the court, it will go a long way as far as continuing the legacy the Class of 2017 left behind.
Prediction: Completely useless for me to guess like this, but I'll do it anyway and say RHIT wins the HCAC (don't bet against three-time defending champs), falls in the first round of NCAAs, and finishes around #17 in the Central.
Earlham College
Background: The Earlham Quakers come into this season with perhaps their best shot of winning the HCAC since their last title in 2014. Earlham holds a special place in the hearts of us Bloggers, as one of our own, Adam Van Zee, had an illustrious coaching career there. The Quakers usually have a roster with remarkable geographic diversity, and this year is no exception, with players from South Korea, Jamaica, Uruguay, Vietnam, Nepal, India, Australia, Ukraine, Serbia, and various U.S. states. Ten countries represented has to be the most of any D3 roster, I would think.
Season outlook: On paper, Earlham is the clear favorite this year to get back to NCAAs. However, I refuse to underestimate Rose's experience and, on the flip side, Earlham's lack of it. The Quakers didn't graduate anyone last year, which bodes well for them, and they bring in a couple of freshman.  Look for Brandon Giordanelli to be a mainstay in the bottom half of the singles lineup and perhaps one of Coach Shawn Hyden's more trusted doubles players, as he was paired with top dog Vitalii Stadnyk at ITAs this fall. After it's all said and done, it's very likely that Earlham and Rose-Hulman will face off in the conference final, and right now, I think the two teams match up pretty evenly. There's a ton we'll learn about both squads by then, but one thing I can say for sure right now (and I know I sound like a broken record) is that Rose has the distinct advantage of having been there before. The big question for Earlham this year is if they can overcome the gap in experience with Rose, because when it comes to the actual tennis, I think these two teams should be pretty close.
Schedule Thoughts: Earlham jumps right out of the gate with an intriguing matchup against Hope College (Power 6: 60) and follows that up later in February with a match against DePauw. I'm looking forward to that one as it could give us a good idea of where these teams are at. This will also be a huge opportunity for Earlham to get into the rankings if they can pull the upset.  Ohio Wesleyan and UW-La Crosse could also be good regional matchups, and #17 OWU presents another good opportunity for the Quakers. A spring break matchup with Nichols won't make or break the season, but it will be an interesting match that I could see going either way. April will mostly be filled with conference matches, and while I think Earlham will comfortably make the tournament without any issues, as the month goes on we'll begin to get a better sense of if there are any teams to watch out for beyond Earlham and Rose-Hulman.
Key Player: Vitalii Stadynk has very quietly lost ONE conference match in three years. The senior from Ukraine has a ton of talent, but hasn't been able to fully maximize his potential in the past. He finished 2017 ranked 25 in the Central, but he has the game to be probably as high as 15 or so. Unfortunately, that's going to be tough to do with losses to Michael Drougas (Oberlin) and Caio DeRezende (Augustana) already on his resume. Still, it's a huge help to any team to have someone at the top of the lineup that can win you matches, and Vitalli has proven he can do that in the past. If he keeps it up and takes a step forward, it'll make Earlham all the better.
Prediction: Earlham will only have close conference matches with Rose-Hulman, but as I stated above, for now, with so much unknown, I'm sticking with Rose to win the Heartland. Still, I think 2018 is going to be a year of improvement for the Quakers and could be a necessary step as they build to try and get back to the years of the Van Zee dynasty.
Hanover College
Hanover finished third last year, and while I don't think they're a threat to win the conference, they also might be closer to Rose and Earlham than teams 4-8, so I wanted to give them a little shoutout here. Junior Brent Barrett and sophomore Landon Carrico actually have the third and fourth highest UTRs of anyone in the conference after Stadynk and Landwehr, and Barrett played #3 in a dual match this fall, which shows Hanover's definitely got some talent. They didn't play ITAs so it's hard to get a sense of where they stack up, but a February 18th match at Sewanee should be interesting to see how close they can keep it. It's probably going to be 9-0 or 8-1 for Sewanee, but I'll be checking to see if it's a box score filled with bagels and breadsticks or if there are some tighter matches. Anyway, as I went through HCAC history it looks like most of the teams really go up and down quite dramatically very quickly. Transylvania University, for example, finished second and was 8-1 in conference play in 2013 and 6-2 in 2014. In 2017? They were 0-8. My point is that if Hanover can continue to be among the top teams in the conference this year and keep building, there's no reason they can't win this conference in a few years if things go right for them.
Everyone Else
It would take something crazy for anyone else to challenge Rose or Earlham at all. I'll leave it at that.
I'll be back next week with another conference preview.  We'll be making a trip east to New York for the Liberty League, a conference with a lot of interesting storylines to follow this year. Also, by the way—even though I'm doing conference previews, independent teams should fear not! I'll have a separate preview looking at the unaffiliated teams I cover. Have a good one, folks.