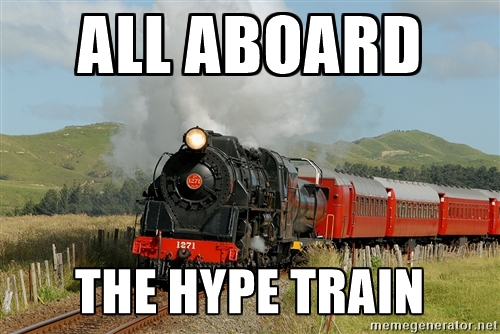 Two articles in two weeks?!? What is wrong with me? I have already been told by the Headmaster that I can't post anymore because that's stepping on the NewD3Central's work. Is this how we treat our elders nowadays?!? Guess I am replaceable talent. Hopefully we will get podcasting up and going again soon as that's my new hobby. As mentioned before, the ITA weekend gets me pretty psyched for the upcoming season. This weekend was not short of surprising storylines from across the country. Whether it was the non CMS singles final in California, the all George Fox singles finals in the Pacific Northwest, Lubo Cuba going down to a freshman or the dominance of Texas Tyler, I was checking my twitter over and over to watch it unfold. While, the Central region ITA isn't officially over with the final to be played on Tuesday, it went somewhat as expected. Chicago flexed their individual talent muscle. The bigger surprise was the lack of Wash U challengers in the field. Here is a basic run down of the event with some stand out performances.
Chicago: As expected, Chicago absolutely dominated this tournament. They had 5 guys in the quarterfinals, all four semi's, and we are awaiting the championship between Erik Kerrigan (the top seed) and freshman Jeremy Yuan. Kerrigan cruised to the final so I would assume he is the favorite, but Yuan will have a few extra nights of rest to regain some legs. Luke Tsai was upset in the first round which was a bit shocking, but overall that shouldn't put a shadow on this team's performance. Ninan Kumar made a good run to the semis as an unseeded player. In doubles, three of the four semi-finalists were Maroon tandems with the aforementioned Yuan teaming up with Tyler Raclin to take home the title. Huge shout out to Raclin as this is his second ITA Regional win as he won it last year with senior Max Hawkins. The most important takeaway from all of these results is that it was done without Chicago's top two players. Both Nick Chua and David Liu were not in the draw. To say Chicago is dangerous would be an understatement. But as Coach Jay Tee said in a tweet to ASouth, none of this matters until May rolls around. They understand that they underachieved last year as a team and want to change that. They undoubtedly have the talent to do so. One of the biggest challenges that Coach Tee might have is assembling a roster with only 9 guys playing per NCAA rules. Hopefully this is set early in the year so the Maroons can get into a grove. Here is my best guess at the singles lineup come Indoors: Chua, Kerrigan, Liu, Rodriguez, Yuan, Pei/Tsai/Lee/Leung/Kumar. Any other team have five guys with that much talent fighting it out for six singles?!? Emory and Middlebury surely are on notice.
Wash U: I am not a huge fan of talking poorly about a team that I have a huge amount of respect for and in particular Coach Follmer. But the facts are that they had a fairly poor tournament only saved by Jason Haugen and Konrad Kozlowski's run to the doubles final. It wasn't all terrible as Ben VanderSman and JJ Kroot both made the round of 16. Johnny Wu was upset by Charlie Pei from Chicago and Daniel Li didn't live up to the commenter's hype. All in all, it's slightly concerning, but not overly concerning. I am interested to see if Haugen is now just a doubles player as he was in and out last season with injury and think that Wash U will struggle near the top of the lineup. Bernardo Neves also lost in the first round to a Case freshman, but did make the back draw final losing to Luke Tsai. As always, you can never count these guys out in May. My biggest fear is that the NESCAC is so strong this year that a slip up might cost the UAA a second at large bid. Don't sleep on Redlands either. That's quite a hot take so early in the season, but it's something to consider.
Sam Concannon: I have been high on Sam Concannon since he was a high school senior. I thought he was playing a bit low in the Case lineup last year, but had a successful season overall at #5. He did have a few losses that weren't great, but a big upset over Luke Tsai in the first round vaulted Sam into a run to the quarters. On the way, he took out #3 seed Titas Bera (Wooster's #1) and Nicolas Paolucci (Kenyon's 2/3). Will be interesting to see where Sam plays this year for Case.
Daniel Henry: As the #7 seed, Daniel Henry would have been expected to make the quarters, but I have to give the Kzoo Hornet some props for getting it done. Most specifically his win over Peter Leung, a finalist last year, was impressive. It looks like life after Brandon Metzler isn't as dim as you might think. Henry will be in the running to make it to individual nationals himself come May.
Austin Diehl: What might have been the bigger surprise of the tourney was the showing that Kenyon had. Diehl made the quarters and Paolucci was in the round of 16. Diehl was somewhat of a surprise only in that he took down five star freshman Justin Lee from Chicago. He was just a few games away from taking down another five star Maroon in Alejandro Rodriguez. This is definitely a positive for the Lords who look to establish a top of the lineup guy who they can count on. Diehl was on his way to a great season last year before he was derailed with an injury. If I remember correctly, he got drilled in the eye with a ball which is crazy. Tennis is a contact sport!
Upsets: This is the part of the article where I get to boost my own ego and say I predicted five upsets to happen and got four of them right. I will be starting my Vegas odds making for the ITA Regional in 2018. The one thing I mentioned on twitter once the draw came out was how fair the bracket seemed. While I don't expect it to be solely based off talent, the seeding committee did a good job of seeding the freshman (particularly Chicago and Wash U) where they could. They still put a high premium on playing #1 for your team which is hard to fault and that's where the big upsets occurred. Stadnyk (#6), Totten (#5) and Bera (#3) all were over seeded in my opinion. I have had this conversation before, but if seeding went on talent alone and not where they fit in their respective team's lineups, Chicago would have 6 seeds in the top 12 if not better than that.
The Little Guys: I am always one to give props to the lesser known players from regionally ranked schools based on their performance. The two standouts have to be Ohio Wesleyan's Shouta Fukamachi and Augustana's Caio Rezende. Fukamachi isn't as much of a surprise as he is a very solid player in the region and was only a set away from making the quarters himself. Rezende is a Brazilian freshman from Augustana that I know nothing about. He took down two seeds along the way so it will be interesting to see if he plays 1 or 2 for Auggie fighting for the spot with Sam Totten. Finally, my favorite team out there always gets some love. Oberlin had a tandem in Rob Gittings and Manickam Manickam take out two seeds in the doubles draw to reach the quarters. Side note, this little blurb has three amazing D3 tennis names in it. I think a list is starting to form.
I am interested to see how the final plays out which is slated for Tuesday afternoon. Either player will have a great shot at making a run in October in the final 8(ok there's 9), but Kerrigan likely would be a top 2 seed if he takes out Yuan. Every year I jump on the Chicago hype train in September and I hope to stay on it through the entire spring season. Here's hoping the train is headed to California. All aboard!