Location: Illinois and Wisconsin
2017 Order of Finish: 1. Wheaton 2. Augustana 3. Carthage 4. Millikin 5. North Central 6. Carroll 7. Elmhurst 8. Illinois Wesleyan
2018 Team to Beat: Wheaton
Odds of Winning the Conference: Wheaton 80%, Augustana 16%, Carthage 2%, Millikin 1%, Everyone Else 1%
Team Profiles:
Wheaton Thunder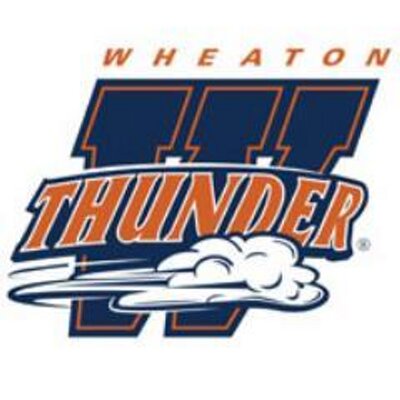 Background: The Thunder are coming off a big 2017 campaign where they cruised through the CCIW with a terrific top 3 of Justin Ancona, Dane Paulsen, and Matt Steiner, with Ancona/Steiner making up an NCAAs caliber doubles team. While only Paulsen remains, Wheaton is still the overwhelming favorite in the conference as they've got the experience, a guy with good experience and the game to hold down the fort at #1 in Paulsen, and probably the most depth in the conference (which isn't saying a ton). Wheaton is an interesting school in that it's one of the most religious schools in D3 Tennis, so much so that they don't play on Sundays and have had guys withdraw from ITAs in the late rounds because of that. This, along with a very good academic reputation, means Wheaton has an unique niche in terms of recruiting, and that allows them to bring in some pretty solid players. This year in particular they brought in a top 25 class, with 4 star Josh Yoo and 3 star Anderson Park. Unfortunately, Yoo is already not on the roster, but Park should be a welcome addition (he has the highest UTR on the team) to a team that is losing two key contributors to graduation.

Season Outlook: Last year, Wheaton was absolutely a top-40 caliber team at 1-3 singles and 1 doubles, but the drop off from there was quite significant, and I think that once again it's going to be tough for Wheaton to compete against some stronger teams down at 4-6.  The difference is that 1-3 will likely not be quite as strong, so the Thunder won't be able to afford losing so much lower in the lineup. All this means that Wheaton's upset potential is fairly minimal, as I don't know how they'll be able to find five points against teams better than them, but given the rest of their conference, which features a bunch of teams with similar structures of a couple strong players and then not much depth, they are very much in the driver's seat.

Schedule Thoughts: I'm glad I got this preview out before the Thunder start playing this weekend! Like many Central teams they've got a pretty solid early season slate with matches against UW-Whitewater, Wabash, Grinnell, and Ohio Wesleyan. The Thunder had an absolute battle with Wabash last year and I'm very interested to see how this one plays out, especially after Wabash barely edged out Augustana last weekend while Augie was missing Sam Totten (one of their top 2). They've only got two Spring Break matches listed, but both are solid. Oglethorpe is a good "we'll win but we can't sleepwalk through it match" and Coe will be a good challenge, though like I said before I don't think Wheaton has much chance to upset the higher ranked Kohawks.  Luther provides their final non-conference match of note, and beyond that it's all CCIW, which means everything is more or less a dry run before the tournament, when the pressure will actually be on.
Key Player: Dane Paulsen. Paulsen is now a junior after playing two seasons at #2 behind Justin Ancona, and while freshman Anderson Park has the higher UTR, I would guess Paulsen gets tabbed to start the season at #1. The New Mexican has pushed good players before and rarely loses to anyone he "shouldn't," but I'm not sure how he'll do moving up a spot. That doesn't mean I think he'll do poorly. I truly don't have a good sense of how he's going to do at #1, which is why he's my key player. The Thunder made their name last year with Ancona being pretty much a stud at #1, and while Paulsen likely won't be as much of a sure-thing, this not-so-deep team could definitely use as many wins high in the lineup as possible.

Prediction:  While last year was all about the top of the lineup, Wheaton will set themselves apart from the rest of the conference with a team that is relatively strong lower in the lineup (compared to their competitors) to clinch their second straight CCIW title.
Augustana Vikings

Background: I don't know much about Augustana. Let's make this clear right from the get-go. It's located in Rock Island, Ill. which is apparently not an island. Tennis wise, Augie hasn't won the CCIW since 1985 but almost every year they finish in the top 3. That's actually kind of crazy that they haven't once been able to get over the hump, especially when there isn't a perennial powerhouse to deal with. The 2017 squad is a pretty classic CCIW squad with a couple legit players with 11+ UTRs and then a bunch of 8-10 UTR guys left to fill out the lineup.

Season Outlook: Yeah, so Augie has already played some legit matches. They lost 5-4 to Wabash with the last match decided at 12-10 in a super tiebreaker (why didn't they play a full third?!?) without Sam Totten, so I was thinking this team really might be legit. However, that feeling changed last weekend when they lost 7-2 to UW-Eau Claire (again, without Totten). Totten should be back this weekend, but he's not going to be able to singlehandedly transform a team that just got swept in doubles by UW-Eau Claire. But then again, if he plays against Wabash you've got to think they win that match and score a win against a regionally ranked team.  Totten and Brazilian freshman Caio DeRezende should form a very solid top-two, and if freshman Peter Alex (UTR 10.25) moves down to #3, that's actually not a bad top-3 at all. but with only one other guy with a UTR above 9 (Eric Pohl), depth could be an issue (sound familiar).
Schedule Thoughts: Augie has quite a slate. I count 26 matches before they even get to the CCIW tournament! A showdown with Luther this Saturday should be interesting, but after that I'm mostly interested in their CCIW matches. They'll probably have plenty of tight matches against Central region teams before they hit the conference schedule in April, but all of that is just lead-up to their showdowns with Carthage and Wheaton. The regionally ranked conference teams they face are Kalamazoo, Rose-Hulman, UW-Whitewater, and Coe, which should provide some good experience for the squad.
Key Player: Caio DeRezende is an intriguing freshman with some notable results already, including splitting sets with Herman Abban and beating Michael Liu (Kenyon), Vitalii Stadnyk (Earlham), and Will Reifeis (Wabash). His UTR is an impressive 11.99 (91% progress), making him one of the best players in the conference on paper. However, he also just lost to Zach Janssen from UW-Eau Claire, which I would not have seen coming from a mile away. The results of that match are really head-scratching…Anyway, Caio could be a difference maker at #1 or #2 this year for Augie, and on a team where depth is going to be a struggle, DeRezende, along with Totten and Peter Alex ("He's got two first names!"), are going to be relied upon very heavily.
Prediction: The Vikings put together one of their best seasons in years and fall to Wheaton in a relatively close CCIW championship match, leaving them hungry to go one step further next year.
Carthage Red Men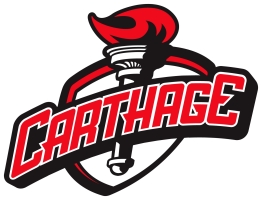 Background: This is not tennis related at all, but I had to look up the story behind the name "Red Men." It's pretty ridiculous. According to Wikipedia, in 2005 the NCAA said Carthage would be ineligible to host NCAA events because of their offensive nickname. The name in question? Redmen. So what did Carthage do to take care of it? Added a space to become the Red Men. WHAT? Can you imagine if Dan Snyder announced that he was going to finally change the name of his team from the Redskins to the Red Skins? Unless he also changed the mascot to a potato (which I would be very much in favor of), no one would take that seriously for a second. I can't believe I didn't know about this story before.
Yeah, yeah, I know, stick to sports. Ok, Carthage is historically the best team in the CCIW, and while they currently have the best player in Herman Abban, that's about it. Pawel Jaworski, his doubles partner from last year's NCAA semifinal run, graduated, and there's now actually only one other player with a UTR above 9 (Freshman Daniel Moore). 
Season Outlook: Last weekend Carthage played Carleton and lost 7-2. Want to guess where the two points came? Yup, Herman won his singles and doubles matches and that was it. I think this match is a pretty fitting result for what I expect from the 2018 Carthage squad. Herman will win almost every single match but won't have enough firepower behind him to cause much trouble for ranked teams. 

Schedule Thoughts: Carthage fell out of the top 20 in the Central last year and I don't see how they make it back this year. Their most likely chances are against UW-Whitewater, Wabash, Coe, and Wheaton, and I don't see them winning any of those matches. Maybe Wabash? I think that's a serious reach. For where Carthage is right now i think it's a good schedule. Herman will probably be the favorite in every match he plays this spring, and an unbeaten run is not at all unrealistic. Will that be enough to get him into NCAAs again? With only one fall loss (to Coe #2 Nate Ackert) it'll probably be the most compelling storyline to follow this year regarding Carthage.

Key Player: Sorry, it's obvious, but it's Herman Abban. He's the key player because while he can't get Carthage five points, he can get two, which should give them the boost they need to at least stay in the top half of the conference. Also, don't underestimate the value to the program of just having a guy that's relevant on a national stage. To keep a school like Carthage on people's radars, even if it's just "that school in Wisconsin with the possibly racist mascot where Herman goes," is not a bad thing.

Prediction:  Carthage is far behind Augie and Wheaton this year and battles hard with Millikin for third in the CCIW. My gut actually tells me Millikin might surpass them (they went 1-1 last year in two matches), but I'll hold off on actually predicting this for now. I should probably also predict whether Herman makes NCAAs, but I because there's so many moving parts that go into that (not to mention it's somewhat subjective based on the committee), I'm going to take a pass there as well.
Millikin Big Blue
With a roster of exclusively Illinoisans, Millikin is coming off the best season in program history and will be looking to build on last year's momentum. New coach Alex Covington will lead a team ready to make a push even further than last year's fourth place finish in the conference, and with only one starter graduated from last year, it's not unreasonable to think that the Big Blue can keep their progress rolling.
Jacob Palley has a lot of talent and could be one of the top players in the conference this year, but he's not so talented that he can just cruise through. He'll be pushed at #1 against most teams, but with solid fall results including a win over DeRezende and a super tiebreaker loss to Totten combined with a very respectable freshman year in 2017, I've got high hopes for Palley.
Because pretty much no one in the conference has solid depth, Millikin is a good candidate to take advantage of this and pull an upset with some wins down lower in the lineup. While they probably don't have the firepower to compete at 2 and 3 with the top dogs in the conference and the stronger regional teams on their schedule, some combination of a doubles lead, Palley at #1, and 4, 5, and 6 gives them a decent shot at an upset. Third place in the CCIW is their upper limit this year I would say (although after Augie's performance against UW-Eau Claire who knows), but this is a team that will probably continue to become more relevant year by year, as they seem to be heading in the right direction as a program.
——–
Another preview in the books! Sorry for the delay on this one. Season previews can be a grind and sometimes motivation wanes. Thankfully, I've only got one more to go: the Empire 8! Start to look for a lot more action on the Blog, as D3ASouth appears to have awoken from hibernation and is ready to hit the ground running. He was even getting angry at me today for not contributing to the tennis talk in the group chat! (For the record, I tuned the chat out when he and others started breaking down The Bachelor.)