California Institute of Technology
Location: Pasadena, CA
Coach: Mandy Gamble
ITA Ranking: NA
Blog Power Ranking: NA
Power 6: 67
Twitter: @CaltechTennis
Hashtag: No consistent hashtag, excellent updates though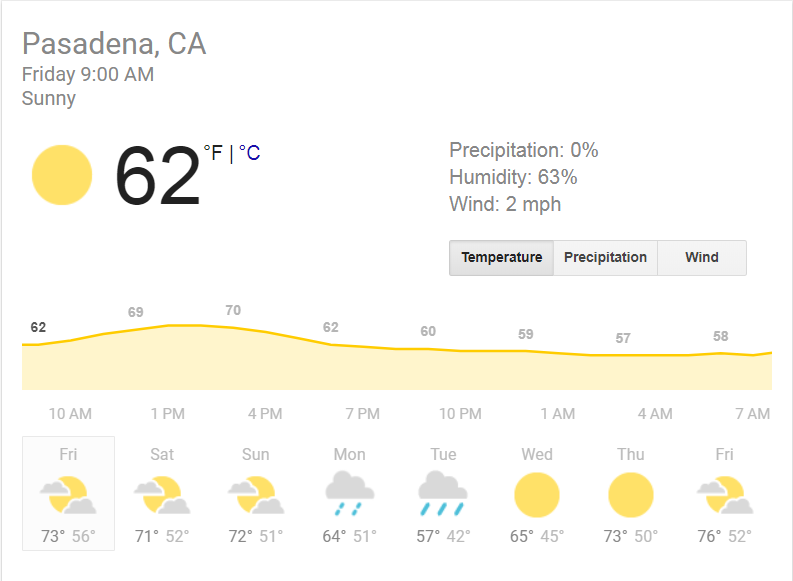 Overview
With the frigid temperatures inflicting much of the country, I thought it was only fitting for my next season preview to go somewhere where it is 70 and sunny almost every day. The Caltech Beavers were one of the worst teams in the SCIAC for years, but they have slowly improved every season and are right in that group with Whittier, Cal Lu, and Chapman. Their talent has certainly improved, with a couple of three-star players on their roster last season and this year, two four-stars and a three-star has their team UTR at a very solid 67, better than any of the schools I listed above. Despite seemingly being quite talented, however, Caltech's results last year were a mixed bag, with a 5-4 and 7-2 losses to Chapman and Whittier, respectively, after being swept in doubles in both matches, as well as losses to Colby, Brandeis, and Sewanee. As I mentioned above, Caltech has three excellent recruits that should help, and it will be interesting to see if they can take that next step to become a solid ranked team. They have another good schedule that will present lots of opportunities, so let's get right into it!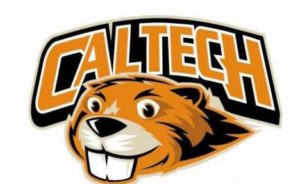 Key Additions
Varun Shanker (4 star / 11.82 UTR), James Wei (4 star / 11.95 UTR), Kevin Yu (3 star / 11.38 UTR). These three guys come in with the top 3 UTR's on the Beavers' team.
Key Losses
Ruthwick Pathireddy (#1 singles, #1 doubles), Sathwick Pathireddy (#1 doubles), Morgan Lebby (~6 singles, #3 doubles)
Projected Lineup
This is all extremely preliminary and probably incorrect. Caltech was missing several projected starters at ITAs including Zixao (#3) and Miha (#5) so it's hard to exactly know how their lineup will shake out, but here's my guess!
#1 singles – James Wei (Fr, UTR 11.95) – fell in two tight sets to Robert Liu of CMS in ITAs and fell in a super to Lucas Tilly of Cal Lu in consolations
#2 singles – Varun Shanker (Fr, UTR 11.82) – won a round in the consolations of ITAs over Sebastian Ariza of Cal Lu
#3 singles – Derik Nguyen (Jr, UTR 10.21) – Nguyen mostly played #2 singles last year and lost all of his matches against ranked schools. I think a move to #3 will do him well and should help Caltech's depth.
#4 singles – Zixao Li (Jr, UTR 10.48) – Li shuffled between #3 and #4 last year and had some good results, getting a win over Sewanee and pushing Joey Dulle of Redlands to a super. Similar to Nguyen, #4 should be a good spot for him.
#5 singles – Miha Valencic (So, UTR 11.09) – Valencic was a very good #5 last year for the Beavers despite some rumors about possible stacking. Miha had wins over Sewanee, Colby, UCSC, Vassar, and even Matthew Jacobs of CMS. If he plays here again, he should do well.
#6 singles – Connor Soohoo (So, UTR 10.65) – Soohoo shuffled between #5, #6, and playing out of the lineup for Caltech. He played in ITAs for the Beavers so I'm sliding him in here as the favorite.
Others – Kevin Yu, Tine Valencic
#1 doubles – James Wei / Varun Shanker – had a nice win in the ITA consoloation draw over Noah Morrow / Adrian Nilsson-Redman of Redlands
#2 doubles – Derik Nguyen / Kevin Yu
#3 doubles – Some combination of Zixao Li, Miha Valencic, and Connor Soohoo
Schedule Analysis
As a good team in southern California, Caltech is usually able to put together a great schedule. This year is no exception, although Caltech is also planning a little Pacific Northwest trip, which should be great fun! Here are some of the big matches for Caltech this season with the full schedule being available here.
2/17, 2/18, 2/19 @ Lewis & Clark, Linfield, and George Fox – should be a great measure of where Caltech is at early in the year. They should be able to take out Linfield and the matches against GFU and the Pios should be a bit closer, but if Caltech can take them, that will be a great sign
3/4 and 3/5 against #29 Mary Washington and #28 Chris Newport – great opportunities against ranked schools on their home courts
3/18 @ #23 UT-Tyler – another trip for the Beavers to take on a great team
3/31 vs. Chapman – Caltech fell 5-4 to Chapman last year, and will certainly be looking to avenge that loss
4/6 @ Whittier – Caltech fell 7-2 last year to Whittier. They will have to up their doubles effort to get the win this time
Conclusion
Caltech has gotten more and more talented every year, but as one of the top academic schools in the country, they have tended to underachieve on the tennis court, as evidenced by barely getting the #6 seed in SCIACs last season. Without Ruthwick and Sathwick Pathireddy, who won a ton of matches for the Beavers and really turned this program around, the Beavers can either continue to improve and start to consistently be in the national rankings, or they can have a year much like last year, with mixed results. Doubles will be key for them, as last year they were swept by Chapman on the way to a 5-4 loss, lost 2 of 3 to Cal Lu (won the match 5-4), and were swept by Whittier (lost 7-2). That is not to say that Caltech was terrible at doubles all year, as they did take 2 of 3 against Colby and Vassar, but it was a big reason why they struggled in SCIAC play. Despite losing the Pathireddy brothers, Caltech should be a fairly deep team, and should have some newfound firepower at the top of their lineup. Just like last year, the Beavers are a team that I will definitely have my eye on!