Before we get started, a big thank you to the People's Champ: ASouth for the assist on the Gustavus Season Preview. Which can be found on the blog here: http://www.division3tennis.com/2018-season-preview-16-gustavus-adolphus/.
tl;dr: Chicago had an exceptional Fall and is considered by many to be leading the "next up" pack of national title contenders after: CMS, Emory, and Midd. Unpacking the lineup further substantiates this claim, and their schedule is laden with statement opportunities. Their singles lineup will be as deep as it's ever been, but it could very well be their outrageous doubles lineup that takes them to the next level.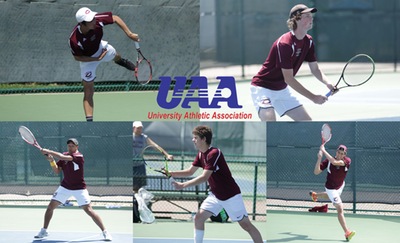 Back to the important stuff, this preview will focus on the second ranked team in the Central: the University of Chicago Maroons. The ninth ranked team in the country fell victim to the biggest upset (Mary Hardin-Baylor anyone?) of last season when they fell to GAC 5-4 in the Sweet 16. The D3 community, myself included, likes to utilize the fact that GAC didn't graduate anyone as evidence and motivation for the "GAC Hype-Train", but we forget that U Chicago hardly lost anyone to graduation or transfer – so where's the hype for the Maroons? Since this is late, there are also a couple of 2018 matches to add to our look back at U Chicago. Using a "measured" lineup, the Maroons defeated D2 Lewis University 7-2, with the only losses being at 1 Doubles and Singles (Alan Branschinsky must be a stud).
In their only other Spring action, the Maroons defeated Hope College while only dropping sixteen games en route to a 9-0 region victory. U Chicago has also claimed two consecutive UAA Athlete of the Week Honors: Kumar & Tsai. This season will close the chapter on the culture change that this senior class brought to the South Side, and we're all excited to see how the ever-talented U Chicago Maroons stack up this season…without further ado
Coach: Jay Tee (not JT) 6th Season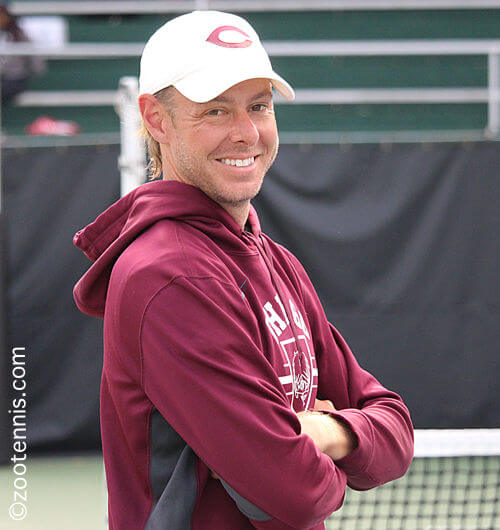 Assistant Coach: Kris Powell
Location: Chicago, IL
Power 6: 74.74
ITA National Ranking: 9
ITA Regional Ranking: 2
ITA Blog Ranking: 5, behind another dominating ITA performance
Team Twitter: @UChicagoTennis – great at retweeting other U Chicago content, less good at in-match updates, 10/10 cover photo
Hashtag: #MaroonMade – this is dope.
Key Losses: Peter Muncey, Will Szokol, and All-American Max Hawkins
Notable Additions: Justin Lee (TRN 59, 11.79), Alejandro Rodriguez (TRN 63, 11.96), Jeremy Yuan (TRN 41, 12.36), and Abhin Sharma (TRN 43, 10.88)
Lineup Analysis:
1 Singles: Erik Kerrigan (So. 12.43)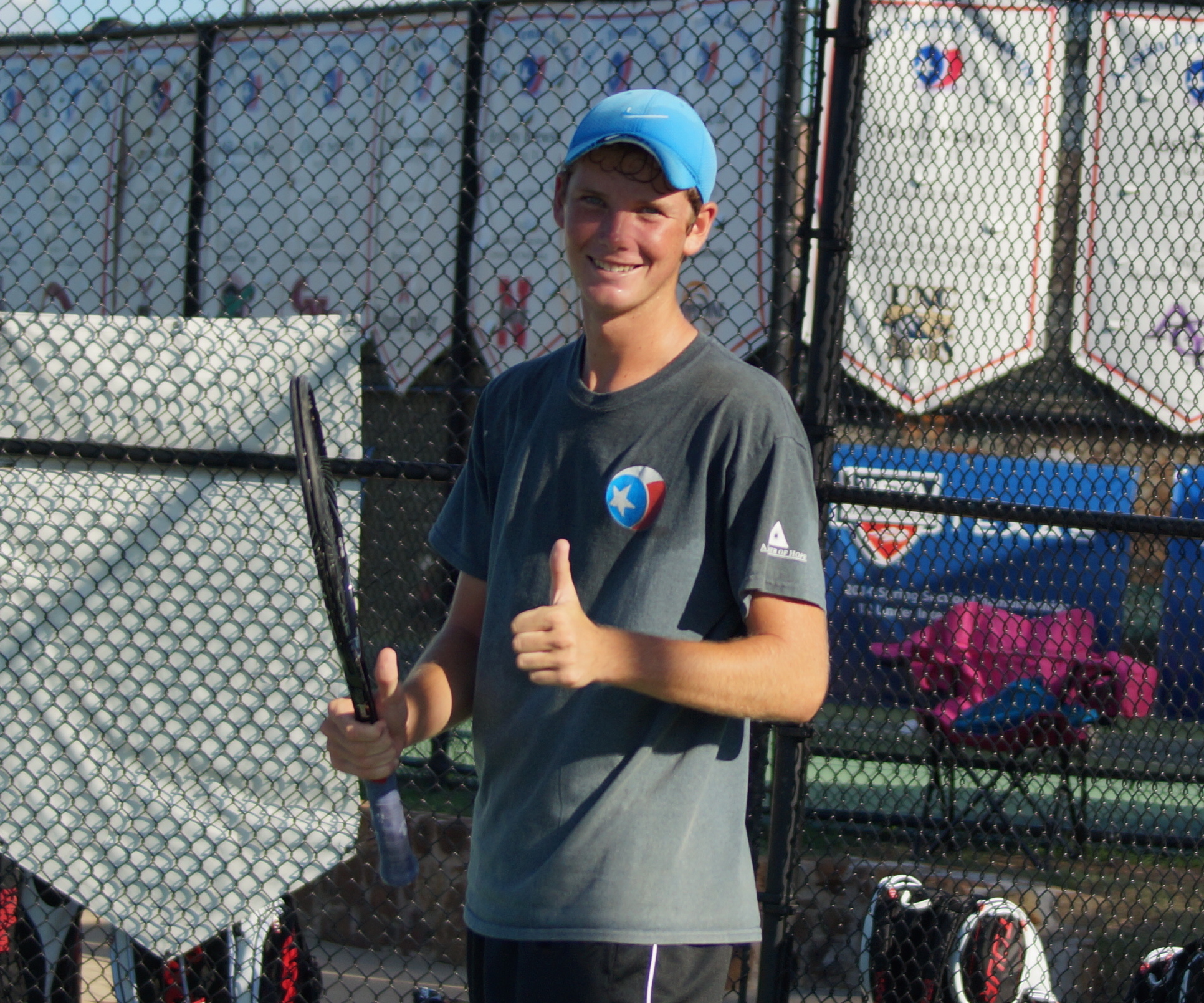 Time to pass the torch – Liu and Chua have been holding down the top spot for U Chicago for the past three years, but it's time for a new man to carry that weight. Kerrigan has a classic game for one – a booming serve, heavy groundstrokes, and mobility that defies his 6'5" frame. I think that Kerrigan is ready to do double duty at 1 singles and doubles and will back up his semifinals performance at individuals with a season warranting a top 4 seed this postseason. U Chicago's depth means that Kerrigan probably won't play every match in this spot, but when it really matters I think that he'll play 1 singles.
2 Singles: David Liu (Sr. 13.04) 
Hot Take: A healthy David Liu is one of the top 8 players in the country. A somewhat healthy one is still probably top 16, but if Liu is healthy it gives Chicago an overpowering three doubles team and a 2 that compares with CMS, Midd, and Emory. Liu has some of the most solid groundstrokes in the country, and would fair well at any spot in the lineup – I think he's played almost all of them. I also wouldn't be surprised if Coach Tee puts the one of the best grinders in the country at 1 to start the year.
3 Singles: Nick Chua (Sr. 12.55)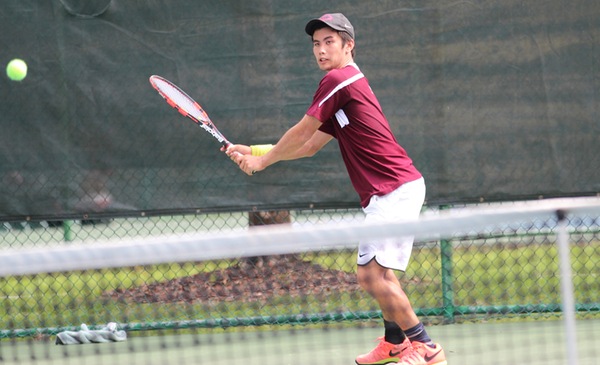 The Fighter. The Batsman. The Legend. Nick Chua burst on to the college scene four years ago. He came in swinging his backhand with like a a baseball player who's just ripped the bandana off his eyes and is about to obliterate a piñata. His artwork of a backhand combined with a spot-hitting lefty serve and a hat that's always tagged helped him secure two ITA singles crowns and an ITA Nationals title. Playing Chua at 3 just sounds off, like a typo or a misprint on the match pamphlet. But I think that Kerrigan and a healthy Liu will allow Chua to play three for an incredibly dangerous singles lineup.
4 Singles: Jeremy Yuan (Fr. 12.36)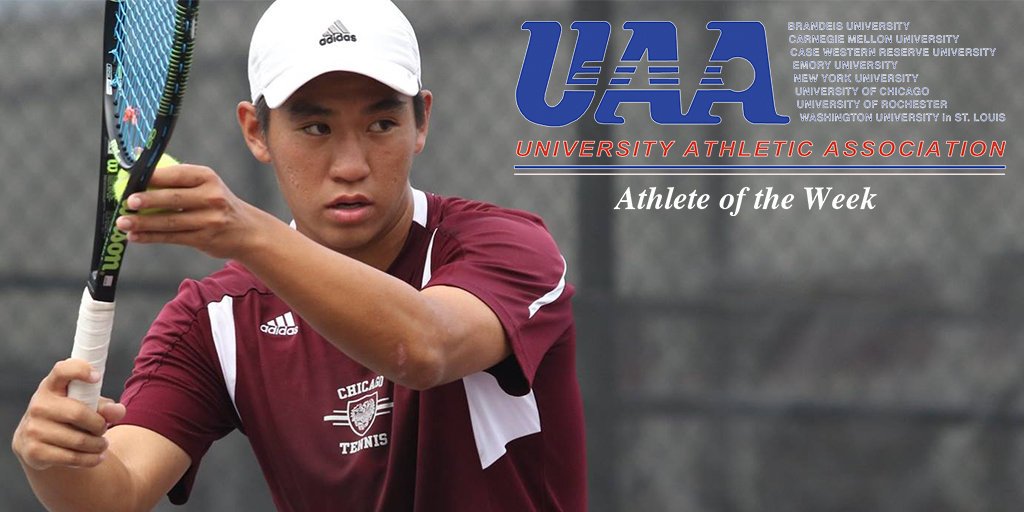 Yuan came out and won the singles crown at Kalamazoo's ITA (Liu 16 and Chua 14, 15 were absent), but he also secured the doubles crown with Raclin. His freshman Fall mirrors both Liu and Chua, but he combined their efforts for the freshman double crown. The freshman should feel minimal pressure at four, the classic big-time freshman spot, and will definitely help get Chicago get the ever-important first singles point.
5 Singles: Luke Tsai (Sr. 12.40) 
I find myself thinking that every player I put at a singles spot is unfairly placed there, but I just think Chicago is really that deep this year (or I just have too much love for Chicago ¯\_(ツ)_/¯ ) Tsai has been known as a giantkiller ever since he upset blog favorite Wade Heerboth out in Indiana. However, this Fall he fell victim to his own giant felling at the hands of Case standout Sam Concannon. I'd blame the anomaly on it being senior Fall tennis, and I think that Tsai will continue his run as one of the most successful lower lineup players in the country (a role he's held down for three years now). Tsai won't beat himself – his depth, speed, and waviness give him a combination that's hard to overcome. Beating Tsai's a tough ask for many ones in the country, let alone fives…even the elite ones.
6 Singles: Alejandro Rodriguez (Fr. 11.96) 
To be quite honest, I don't know much about Rodriguez except that he was able to beat a high performing Diehl at ITAs this Fall. The call to place Rodriguez above other Chicago mainstays (Leung, Pei, Kumar, and M. Liu) comes from central insider – d3Midwest. A call that I can also confirm came before the first Chicago matches that have Rodriguez in the lineup ahead of the aforementioned Chicago mainstays. At least I didn't have to put "revolving door at 6". (Possible blog merch @ASouth?)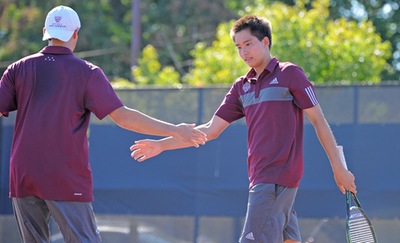 Next Man Up: Could be literally any player on the roster, but look for Ninan Kumar (12.46), Charlie Pei (11.77), and Peter Leung (11.76) to get some of the first looks.
Since Jay Tee is probably swamped under the sheer amount of talent at his disposal I thought I'd help out with some theme or situational singles lineups he may be thinking about:
Oh No! A Mandatory Econ Majors Summit Lineup:
Yuan, Tsai, Leung, M. Liu, Raclin, and Kerrigan (non-econ Declared Majors) Power 6: 72.82
…wait wut… California & Texas are are taking their residents back Lineup:
D. Liu, Yuan, Tsai, Kumar, J. Lee, and Raclin Power 6: 73.66
You got more than four letters in your last name? You out Lineup:
D. Liu, Chua, Yuan, Tsai, Pei, and J. Lee Power 6: 73.91
You got more than four letters in your last name? You in Lineup: 
Kerrigan, Rodriguez, Kumar, Leung, Meyer, and Raclin Power 6: 72.15
Doubles: I'm not entirely sure, but U Chicago should definitely have some formidable doubles as they have a handful of All-America Honors and a bucketload of stars at their disposal. I'd bet that the full strength doubles lineup looks something like this:
1 Doubles: Kerrigan & Kumar
2 Doubles: Raclin & Yuan
3 Doubles: Chua & Liu
damn.
Schedule Analysis:
Denison (11), Case (4) , and Oberlin (10) Weekend & Depauw (9) and Coe (8) Weekend: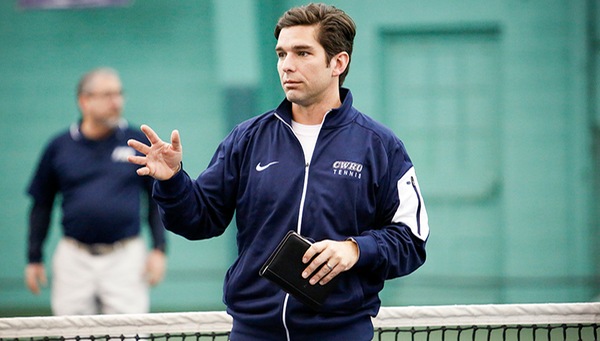 The biggie here is Case, but over the course of two weeks Chicago has the opportunity to show off its class and to set a standard that is far above the rest of the region. First, Chicago gets Denison in another installment of Burling vs. Tee. While Jay Tee and his #maroonmadecrew have gotten the better of Burling and the BIG RED recently, this is an entirely new look Denison that the region is itching to see in action.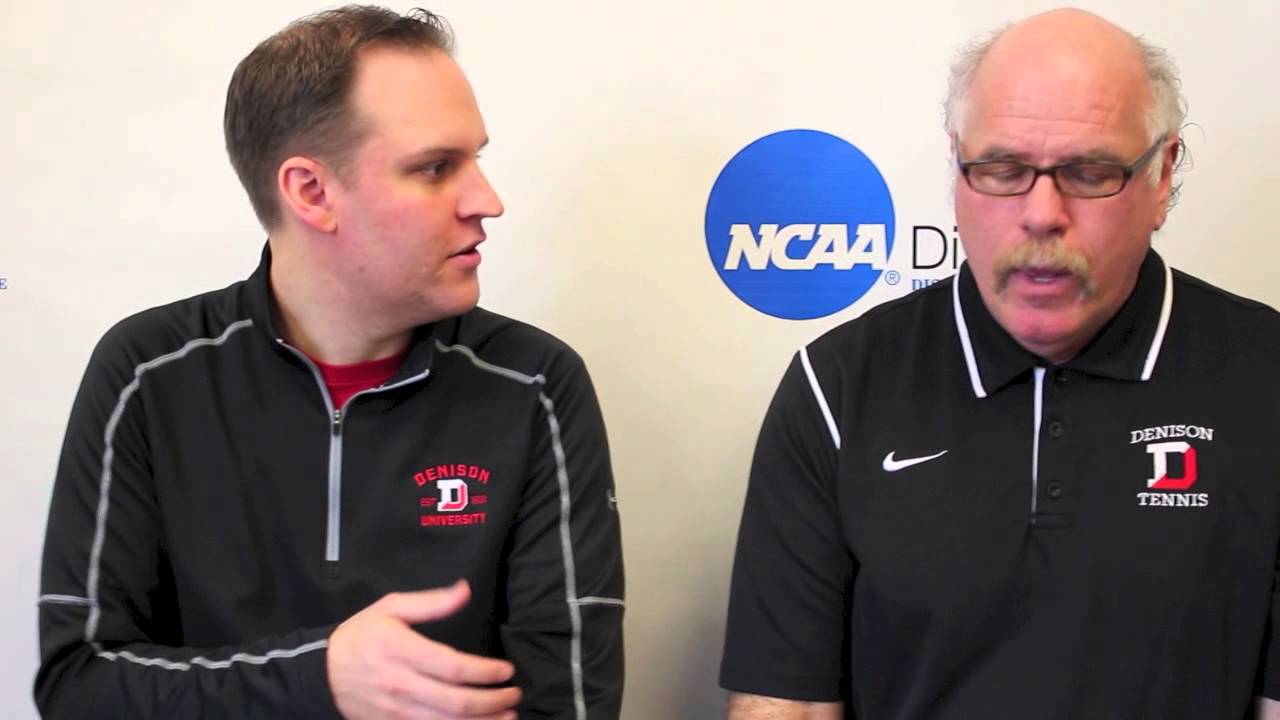 While this shouldn't be close, it will be very interesting to see what Denison is bringing to the table this year – every central team regionally ranked between 4-12 should keep their eyes on this Friday night battle. While Denison serves as an app (maybe an amuse-bouche if Case is the appetizer before the Main Course of Indoors, but let's not get lost in the analogy), Case gets to be the entree of this trip…sorry Oberlin you get dessert duty – it's okay, OGCentral says y'all sweet. We still haven't gotten a full lineup from Case this year, so their match with Oberlin on Friday night, coupled with Chicago's match with Denison should give us a good idea of their respective lineups. Look for a longer form look at the Case vs. Chicago match after more "real" lineups come out this Friday – mark those Saturday calendars fam. After this weekend,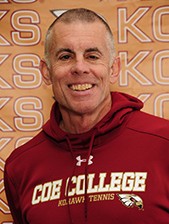 Chicago gets to flex against a down Depauw and then play a 18+ match dual match against Coe. The Coe match is intriguing because a win at 1 Singles would more or less cinch up a postseason spot for either victor, and I'd reckon that the doubles point will also foreshadow a future central region representative for the postseason.
National Indoors:
After a loss in last year's final, U Chicago will be fired up to claim an indoors title –  even more so if it's at the expense of UAA rival: Emory.
They'll begin with a Carnegie Mellon team that lost  three impact players from last season's team, but a UAA matchup brings forth an entirely different sort of fight from both teams. Look for the match to have a lot of tight matches that all eventually go Chicago's way in a matchup that is closer than the end score with suggest. Their second match would prospectively be against the reigning national champions – indoors and out: ASouth's Emory Eagles.
Depending on that match and others, Chicago is looking at a matchup versus UAA rival Wash U or the incredibly warm CMS Stags who will be repping puffy jacket and #2 seed swagger.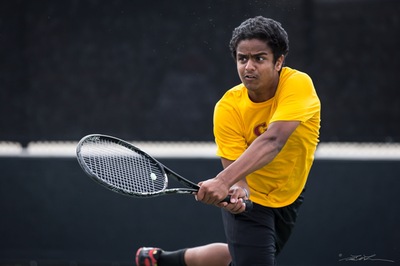 Heading West:
Pomona, Bowdoin, and Williams await the Maroons out in Claremont. Depending on the results from Indoors, this stretch of Cali matches will either be an immense opportunity for Chicago to put a stranglehold on their Pool C spot or it will mark another shot for a marquee Pool C win for the 'roons.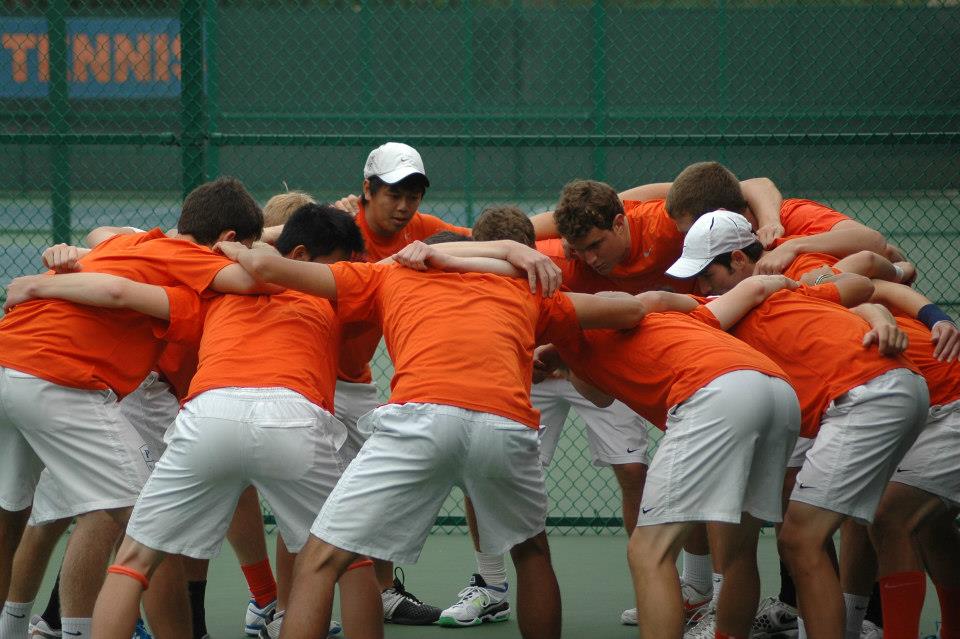 If Chicago can leave this trip 2-1 or better, it'd be difficult to keep them out of postseason play – assuming they aren't the UAA Champions outright. We're too far out to preview these, but believe you me that these three matches will get their warranted write ups.
GAC, Wash U, and UWW Weekend:
REMATCH. REMATCH. REMATCH.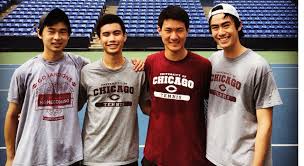 Chicago gets their shot at avenging their loss to GAC in last year's NCAA tournament, and Wash U gets their first shot (assuming they didn't at Indoors) at Chicago this season. Both matches have incredible implications. While the GAC match carries the hotter storyline, the importance of UAA seeding makes Wash U the match of this weekend.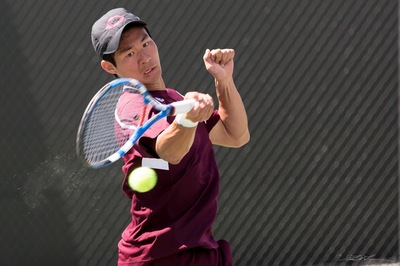 Lest we forget, Wash U is still the number 1 ranked team in the central. Any 1 vs. 2 matchup is going to be electric. Add in the drama of last year, toss in some Pool C dreams, a dash of UAA seeding implications, and you got yourselves a marquee matchup for April 14th – mark your calendars and get your popcorn ready!
UAA Championships:
Get at least third place and you're in the NCAA tournament. There's not much more to say about it.
This is the most important tournament of the year for all the UAA and Pool C teams in the country, but U Chicago will hopefully be focused on winning the tournament rather than securing a postseason spot by this point. I think that U Chicago will beat Wash U at least once this year therefore securing a 2 seed for them going in to the Championships, Orlando. If they get there, look for another war against Emory – one where they get at least 1 doubles point, and if they do that I think you're looking at the UAA Champions and Legitimate National Title contender.
NCAA Tournament:
Dancing, hopefully lots of dancing.
That's it for me! If you have any questions, comments, concerns, or theme lineups on your mind let me know below or at newD3Central@gmail.com / @newd3central. The season is upon us! It's time for every one to show out and I'm super excited to see how this season goes for U Chicago and the rest of the region.
-newD3Central