*Edit: Good news, Coach Mullan is around for his 40th season! There was a mistake up on the website that had Eric Roddy as the interim head coach, so I apologize for the misinformation. Also, I messed up my lineage of the house Vernier. It was Thomas who graduated, not Simon. This has been corrected. Happy reading!*
Dear Diary, today I finally finished my season previews and ASouth will no longer yell at me in the group chat. It is a good day… Anyways, hello ladies and gentlemen, I could not be more excited about DIII tennis after this past weekend. Shout out to Mary Washington for a great start to the season! Anyways, lets shift our eyes to another Atlantic South team looking to make big moves this season, the Swarthmore Garnet! A historically successful team, the Garnet struggled a bit last season and fell short of expectations. I am slightly hesitant purchasing a ticket for the Garnet hype train after last season, but I have a feeling the Garnet are a different team this year and are poised to do big things.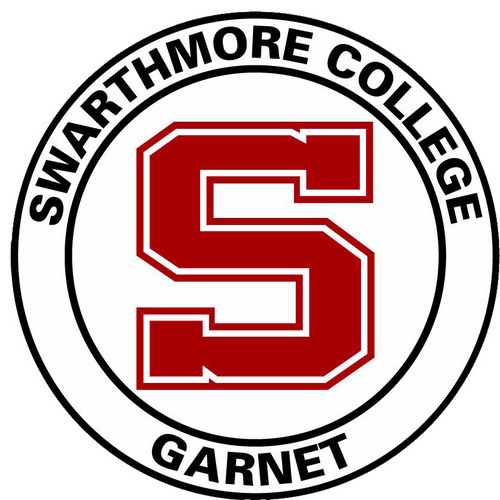 Location: Swarthmore, PA
Coach: Eric Roddy (1st season, interim)
ITA National Ranking: 31
ITA Regional Ranking: 8 (Atlantic South)
Blog Power Ranking: 29
Twitter Handle: @SwatMensTennis 
UTR Power 6: 67
To start this off, I just want to give a brief shout out to the Garnet head coach, Mike Mullan, who will be retiring after 40 years of coaching at the end of this this season. After competing against his teams and meeting him a couple of times, I have nothing but respect for the guy. The program he built is pretty damn amazing (3 NCAA titles), and he will certainly go down as one of the best in DIII. You can read a neat little article about him here. Coach Mullan, I wish you all the best this season and in retirement, you've earned it! Now let's get to the tennis!
Overview:
Key Losses: John Larkin (2nd Singles, 3rd Doubles), Thomas Vernier (2nd Doubles)
Key Additions: Thibault Vernier (3 Star TRN, UTR 11.31), John Lathrop (4 Star TRN, UTR 10.91), Jian Jung (3 Star TRN, Proj. UTR 11.48 – 97% reliable)
Best-Case Scenario: The freshmen integrate nicely into the middle of the lineup and are the necessary role players that push the Garnet in the right direction. They hold serve against teams ranked lower than them and pull an upset over Redlands, Whitman, Case or Kenyon. The senior heavy team lives up to it's full potential and recaptures the Centennial Conference crown from a depleted Hopkins team.
Worst-Case Scenario: The Garnet squad take a step back after a stellar fall ITA. They suffer close losses to Mary Washington and Sewanee, keeping them solidly in the 9th spot in the Atlantic South. They roll through Centennial Conference opponents until running into Hopkins, where they suffer a tough loss.
Lineup Analysis:
#1 Singles: MARK FALLATI (UTR 11.71) – The blog favorite has been a staple at the top of the lineup for the Garnet since he landed at Swarthmore, playing two his freshman year and one ever since. His sophomore campaign was arguably his best season with wins over Heinrich (Stevens), Buxbaum and Griffin (Mary Wash). Last year, after a run to the semifinals of the Mary Washington ITA, Fallati struggled greatly and only notched nine regular season wins. This fall he played very well in both singles and doubles, and I have a hard time believing that the senior is going to repeat his junior year. With one more year, and ample opportunity to win the Centennial Conference, I think Fallati has one of his best seasons to finish his career and earns himself a bid to NCAA individuals.
#2/3 Singles: Thibault Vernier (UTR 11.31)/Simon Vernier (UTR 10.98) – Are the UTRs of incoming freshman generally inflated? Absolutely, but I think the youngest of House Vernier could be the real deal. With a big win over the Hopkins senior, David Perez (UTR 11.51), Thibault showed that he can hang with the big guns early on in his young career. I am taking these results with a grain of salt obviously, since fall results don't normally provide any indication of how the spring season will go. The elder Vernier had a solid sophomore campaign playing third singles and going 11-7 with solid wins over Redlands' Joey Dulle (UTR 11.78) and Mary Wash's Mike Fleming (UTR 11.15) with no real "bad" losses to speak of. This fall at the ITA, he also took out CMU freshman Kailas Shekar (UTR 11.37), who has been playing fourth singles for the Tartans. I am leaning towards Simon playing at two and Thibault playing three based off of experience alone, but you never really know. However it shakes out, these two will need to be difference makers for the Garnet, especially if they want to pull of some upsets this season.
#4 Singles: John Lathrop (UTR 10.91) – The freshman from Massachusetts is the highest ranked incoming freshman for Swarthmore, and his last name is most assuredly not spelled with an "N". I like Lathrop because the summer leading up to his freshman year, he was playing in ITA Summer circuit matches and gaining experience against solid collegiate players. This experience will be invaluable going into this spring and that's why I have him higher than fellow freshman Jiung Jung, even though Jung's projected UTR is higher. Lathrop is going to be an immediate difference maker and he should be able to find success in the bottom half of the lineup.
#5/6 Singles: Joshua Powell (UTR 11.11)/Jiung Jung (Proj. UTR 11.48) – Josh Powell rotated around the lineup last season playing predominantly fourth singles after playing mainly sixth singles for the first two years of his career. The senior has been a staple in the doubles lineup since becoming a Garnet, but has struggled in singles going 21-18 over the past three seasons. A bump down in the lineup might be the best thing for the senior to pick up some signature wins and finish his career. On the other hand, Jung is just beginning his career for the Garnet. After withdrawing in the first round of ITAs in the third set, Jung picked up a couple good wins in the back draw. I am a little concerned about Jung withdrawing, especially if it was a fitness issue. College tennis is much more physical than juniors, so he might struggle early on, especially in longer matches. However, overall I think the talented freshman will pick up his fair share of wins this season, especially playing deeper in the lineup.
In the hunt: Michael Song (UTR 10.89), Ari Cepelewicz (UTR 10.55), James Hahn (Proj. UTR 11.02)
Schedule Analysis: What a great schedule for the Garnet. They play a total of 12 matches against teams ranked in the top 40 by the ITA. Check it out here. They kick off their season next weekend hosting Division I opponent, University of Delaware, and Centennial Conference foe, Muhlenberg College. I can't see the match against Muhlenberg being competitive, but I am very curious to see the results against Delaware. After that, they take a couple weeks off before hosting Washington and Lee. This will be a solid tune up match before departing to California for a very challenging Spring Break.
They begin with the Stag Hen, which features CMS, Bowdoin, Wesleyan, Wash U, Pomona, Case and Trinity (TX), what a lineup. I can definitely see the Garnet pushing the great teams and snagging a match or two against the good teams that might be a little weaker this year than in seasons past. After that, they take on Redlands, Whitman and Sewanee. This will be an incredibly tough six matches in California, but if the Garnet can sneak three wins out of it, then they will be in a very good position heading into the rest of the season.
Swarthmore will return to PA to take on a few conference foes before hosting Case and Kenyon. If the Garnet end up playing Case in the Stag Hen, this could be a very intriguing revenge match for the team that comes up just short in California. The month of April is mainly conference matches, with matches against Wesleyan and Mary Washington sprinkled in there as well. They close out the season at Hopkins, which is a match that all of us will anxiously be waiting for.
This is a tough, grueling schedule, but at the same time, there is so much opportunity for the Garnet at every point in the season. I am concerned about Spring Break potentially wearing down on this team, but overall, I can see it being good for them in the long run. The slew of matches against nationally ranked teams will provide the experience needed for Swarthmore to try to take the Centennial Conference crown from Hopkins.
Realistic Prediction: Haters gonna hate, but I have purchased my ticket to the Garnet hype train. I was debating this in my head while writing this article, and I just love rooting for the underdog too much. BOLD PREDICTION ALERT! I believe that the Garnet take out Hopkins and make NCAAs for the first time in recent memory. Swarthmore has the schedule to prepare them and the talent to execute. The Garnet have a very good team from top to bottom, and Hopkins seems to be on the decline after the departure of MVP Buxbaum, Dubin and Walsh. I see this playing out very similarly to the CAC last season, where CNU took out a downtrodden Mary Washington team to end the season and punch their ticket. This is the year of Fallati's revenge and the senior caps off his career with an NCAA appearance individually, as well as with his team.
I feel like a lot of you will disagree with me, and I want to hear why! Leave a comment below, tweet at me @D3RegASouth or shoot me an email at D3RegionalASouth@gmail.com! Until next time, RegASouth out!